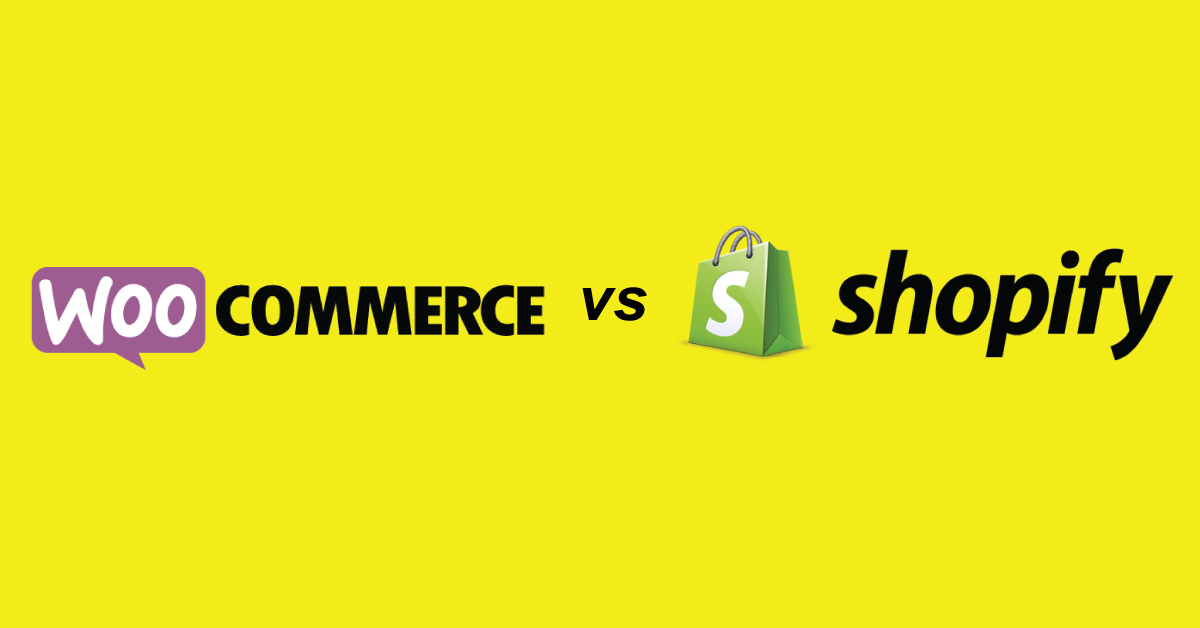 11 Jun

WooCommerce VS Shopify

When a brand decides to go ecommerce, choosing the best option to start with is always the first task. While many believes starting with marketplaces is a good choice, we believe having a web presence from the start is the better strategy for long term.

There are many tools and platforms to choose from to build an ecommerce website. Popular choices are WooCommerce, Shopify, Joomla, Magento, other local players such as SiteGiant, EasyStore and more. We have built many ecommerce websites using WooCommerce and some using Shopify, we decided to put together a simple comparison between the 2 to help you choose.
| | WooCommerce | Shopify |
| --- | --- | --- |
| Price | Starts from RM7,800 one off excluding hosting & domain | USD29/mo to USD299/mo subscription fee (customization starts from RM4,800) |
| Number of products | Unlimited | Unlimited |
| Number of admins | Unlimited | 2 to 15 depending on plans |
| Transaction Fee | According to payment gateway (Setup fee & transaction fee apply) | According to payment gateway (Setup fee & transaction fee apply) |
| Unlimited product attributes? | Yes | No |
| Design limitations? | No - paid and free plugins to achieve almost anything | Limited to theme capabilities (paid themes will be charged separately) |
| Sell on Facebook? | No | Yes |
| What we love about them? | Lower ongoing costs, Full ownership, Highly customizable | 24/7 unlimited support, Simple to use, Quick setup |
Conclusion
While we prefer WooCommerce because we specializes in WordPress website development (learn how to build website in a day using WordPress), generally Shopify offers slightly more features, if you discount the plugins and customizations we can do on WordPress, which, come with additional costs. While this serves as a reference, it is your choice to make.
Contact Tribeup if you need help building your ecommerce website.